Having good credit in today's world is crucial. With rising costs and interest rates, obtaining a loan at a reasonable interest rate is essential to reaching your future financial and life goals. Self and apps like it have helped define a new category of services and mobile apps. Apps like Self provide you with the tools to build and repair your credit all right from your phone. These services have made it easier than ever to take more control of your credit score.
Maybe you have not established the credit you need to be appealing to creditors or lenders. Or perhaps you had some problems paying your bills in the past. No matter the issue, there is no reason to give up, as building your credit is easier than ever through varying credit-building apps.
Not sure what is the best credit-building app? Below, we will dive into some of the most popular self-builder credit app alternatives and share the pros and cons to help get you started on the right track toward better credit.
Key Takeaways
Credit-building apps can help build or improve your credit by making consistent monthly payments towards a credit builder loan.
Secured credit cards establish a credit limit through a cash deposit you provide, often equal to the amount you deposit in cash.
Staying disciplined with timely payments, monitoring utilization ratio, and checking reports regularly is critical to successfully improving your credit score.
What Are Credit Building Apps?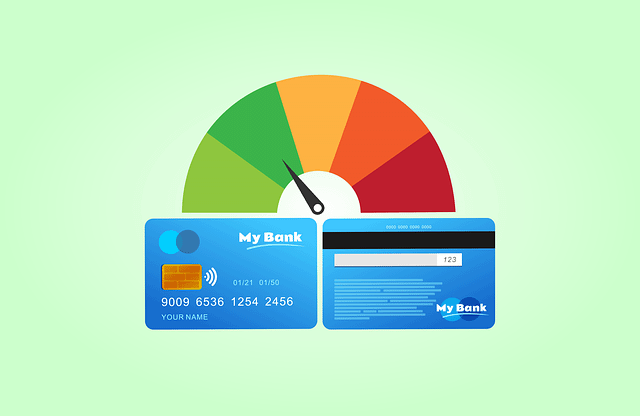 If you want to improve your credit score, credit-builder apps can help. These apps offer a range of tools and services designed to boost your credit score. They also work directly with credit bureaus so that your timely payments and positive impacts are correctly reported. They aim to help you achieve a better score by offering products like credit builder loans, credit monitoring, and tools that will help you establish a positive payment history to keep you on track.
Positive payment history and low credit utilization are imperative to building strong credit, and these apps for credit building are designed to help you in these areas and much more. Credit-building apps can help improve your financial management skills and overcome limited or adverse credit history obstacles.
How Can a Credit-Building App Help Improve Your Credit Score?
Credit-building apps have several tools to help improve your credit, such as credit builder loans. These loans are available to those with lower credit scores and limited credit history. Once the loan is set up and the funds have been transferred to a savings account, you can improve your credit score by making timely payments, which will be regularly reported to the credit bureaus.
In addition to credit builder loans, credit-building apps will offer credit monitoring services. Tracking your credit score and receiving alerts about any changes in your credit reports helps ensure your credit score accurately depicts your financial behavior and creditworthiness. Credit-building apps also offer personalized advice based on your credit utilization ratio and credit history, helping you make informed decisions and take the necessary steps to improve your credit score.
With careful and regular credit monitoring, many people have significantly improved their credit scores in as little as 30 days. These apps are designed to address the most weighty parts of your credit score: timely payments and credit utilization.
4 Top Credit Building Apps
If you're looking for the best credit-building apps, you're in luck. Several top-notch options are available. Each offers unique features and services to help you build your credit score. In this section, we'll introduce you to other similar credit-building apps.
These apps provide credit-building loans, on-time payment tracking, and personalized advice to help you improve your credit score and achieve your financial objectives.
So, whether you're starting from scratch or looking to improve your existing credit score, these apps can provide the assistance you need. Let's dive deeper into each of these credit-building apps and explore their unique offerings.
1) MoneyLion Credit Builder Plus
MoneyLion is one of CNBC's top 200 global fintech companies and a money-borrowing app that empowers customers to take control of their finances. They offer products such as Credit Builder Plus loans to help build your credit through timely payments.
Pros:
They offer Credit Builder Plus loans like the self app to build credit with limits up to $1,000, a 12-month payoff, and no hard check.
MoneyLion's Credit Builder Plus loans allow you to access some loan funds immediately with 0% APR on cash advances.
They regularly report to all three credit reporting bureaus.
Cons:
Some of the products from MoneyLion have higher interest rates, which can make it a more expensive option than others.
MoneyLion has a monthly fee that is considered moderate to high compared to other apps.
MoneyLion Credit Builder Plus loans only come in 12-month durations with no options for different terms.
2) Brigit Credit Builder
Brigit sets up a credit builder loan and deposits the funds into a new account that you will make monthly payments against. The minimum amount due is split each month, and the balance is paid from the new loan funds. Each month, payments are reported to the credit bureaus, and once you've made all the payments -- you get back the money you put in.
Pros:
They offer a low, fast-funding fee.
They provide additional credit-building and budgeting features.
The app is designed not to cause overdraft fees.
Cons:
A monthly subscription fee is required.
They offer advances that are smaller when compared to others.
3) Kikoff Credit Account
Kikoff is a unique credit-building app that provides approved users a $750 line of credit within their marketplace. Once you purchase one item, KikOff will report your information to the credit bureaus, helping you build your credit through on-time monthly payments.
Pros:
They offer instant approval with no hard inquiry.
They provide users with a credit monitoring dashboard.
You can tap into your limit instead of placing it into a reserve account.
There are no interest or late fees.
Cons:
They offer a lower line of credit, only up to $750.
You must use your funds for purchases on Kikoff only.
There is a $5 monthly cost.
4) Grow Credit
Grow Credit has created an innovative solution that makes monthly payments towards your subscription services to build your credit. Grow Credit offers an interest-free MasterCard for monthly subscriptions like Netflix and Hulu. Grow's unique model makes it an easy credit-building app since it only requires applying and updating payment methods for services you likely already pay for.
Pros:
The balance is automatically paid off each month.
All payments are reported to the three major credit bureaus.
The plan offers no or a low fee, which is refundable once 12 payments have been made.
Plan limits can range from $200 to $1,800.
Cons:
The plans can only be used on qualifying subscription services.
Monthly payments are lower compared to other options.
3 Secured Credit Cards As Alternatives to Credit Building Apps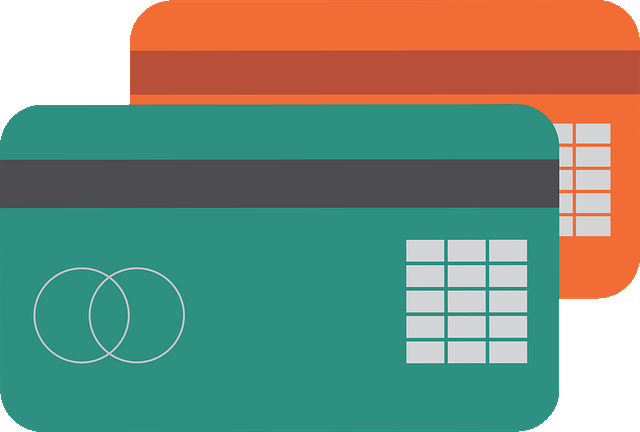 As an alternative to credit builder loans, secured credit card options are specifically designed to help you build your credit score. These cards often report to all three major credit bureaus and typically work through establishing secured credit lines you need to fund. These secured credit cards can improve your credit score by demonstrating responsible credit utilization and a positive payment history to the bureaus and potential lenders.
1) Cleo Credit Builder Card
Cleo's Credit Builder Card is a secured credit card starting with a $1 minimum deposit and no hard credit check. Cleo will then report your account status to the three major bureaus and help you build your credit over time, eventually helping you access better credit opportunities.
Pros:
The card has no annual fees
No interest will accrue.
It does not require a hard credit check.
It can be used at an ATM to withdraw cash.
Payroll direct deposit allows you to access your paycheck up to 2 days early.
Cons:
Cash advance maximums are low.
Transfers can take a few days.
You will need a membership for cash advances.
2) Possible Finance
Possible Finance provides an excellent opportunity for building good credit with two credit builder products at a low cost and 0% APR. Both accounts offer similar features but offer differing credit limits of $400 and $800 and differing monthly membership costs of $8 and $16.
Pros:
It has no late fees.
There are no interest charges.
Autopay is available.
You can pay over time to divide the balance.
You will get a virtual secured card when you are approved.
Cons:
Monthly fees can make it costly over time.
All funds must be secured before any funds are available.
Bureau reporting is new and in its beginning stages.
3) Super Pay Card
Super.com's Pay Card is another option for a secured credit card that offers the possibility to build your credit with no credit check, no interest, and no minimum income. The Pay Card works like most secured credit cards, establishing your credit limit by funding it with your cash, but in Super's case, you link your bank account instead of a security deposit, and your credit limit would equal what sits in your account.
Pros:
Unlimited cash back on everyday purchases.
There are no hidden fees.
You don't need to meet a minimum income or bank account balance.
You can get cash advances with no interest or credit check.
Cons:
The monthly membership fee is $15.
There is no upgraded option once the credit score is improved.
Changes to terms can be frequent.
Tips to Get the Most Out of Your Credit-Building App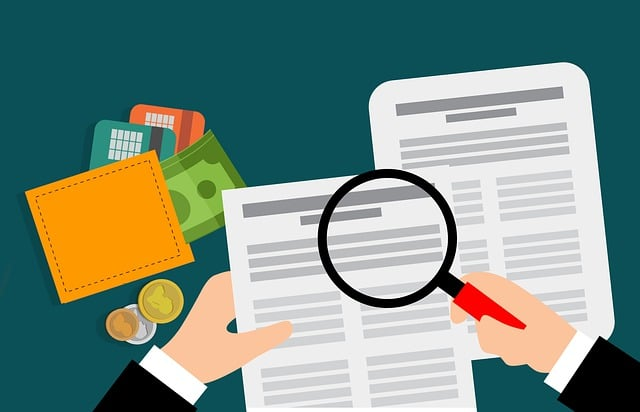 Now that we've explored the best credit-building apps, it's time to learn to maximize the benefits of credit-building apps to improve your credit score, credit line, and financial management.
Whether a credit-building app or a credit card, success hinges on regular, timely payments, keeping a tab on your credit utilization ratio, and consistently scrutinizing your credit reports for errors or inaccuracies. You can unlock better credit opportunities and achieve your financial goals by staying diligent and proactive in your credit management.
Making Consistent On-Time Payments
Consistently making on-time payments is crucial for building and maintaining a good credit score, as payment history is a significant factor in credit scoring. A positive payment history demonstrates to lenders that you are financially responsible and can manage your credit wisely.
To ensure consistent on-time payments, consider setting up automatic payments, setting reminders, or creating a budget that accounts for your monthly payment obligations. Maintaining discipline with your payments constructs a solid foundation for your credit score, opening up superior credit opportunities in the future.
Monitoring Credit Utilization Ratio
Monitoring and maintaining a low credit utilization ratio (the percentage of available credit being used) can help improve credit scores and demonstrate responsible credit management. A low credit utilization ratio shows lenders that you can manage your credit wisely, which can lead to a higher credit score and better credit opportunities.
To monitor your credit utilization ratio, regularly check your credit reports and ensure your credit balances stay within acceptable limits. Keeping a low credit utilization ratio and making punctual payments can enhance your credit score and give you superior financial opportunities.
Regularly Checking Credit Reports
Regularly checking your credit reports for errors and disputing any inaccuracies can help ensure that your credit scores accurately reflect your financial behavior. By staying proactive and diligent in monitoring your credit reports, you can catch and correct any errors before they negatively impact your credit score.
Access the websites of the three major credit bureaus (Experian, Equifax, and TransUnion) for regular credit report checks or leverage a credit monitoring service. By staying on top of your credit reports and addressing any inaccuracies, you can maintain a good credit score and enjoy the benefits of better credit opportunities.
A Final Word on Credit-Building Apps
Whether you are looking at apps like Self credit builder or options that take a different approach, there are many to choose from. These credit-building apps and credit card options provide valuable tools and services to help you improve your credit score and achieve your financial goals. By understanding how these apps work, leveraging their unique features, and following our tips for effective credit management, you can unlock better credit opportunities, take control of your financial future, and save on interest and fees.
With diligence, consistency, and the right partner, you can transform your credit score and unlock the door to better financial opportunities.
About The Author
Melissa Nason Ferreura has been working and writing in the finance field for more than a decade, focusing on publications designed to help readers make their money work to their advantage to achieve both their short-term and long-term financial goals. An avid investor and saver throughout her life, Melissa shares her knowledge on topics such as credit building, money management, investment strategies, and making the most out of retirement savings.