Personal loans are a great way to consolidate higher interest rate debt, get needed funds for large projects and emergencies, or buy larger purchases. Unfortunately, if you have poor credit, you may feel a personal loan is out of reach in the loan amount you need. That is not always the case. While a low credit score may make it a little more challenging to borrow money, many lenders will work with less-than-stellar credit.
If you are worried about a low credit score preventing you from borrowing money, read on to learn more about the ins and outs of the preapproval and application process, steps to get pre-approved, and top loan options for individuals with low credit scores.
Key Takeaways
Pre-approval can help streamline the loan application process, especially for those with lower credit scores.
Research and understanding loan requirements will help you compare offers, negotiate better terms, and expedite the approval process.
Following tips such as paying bills on time, reducing your debt-to-income ratio, lowering your credit utilization, and monitoring your credit report regularly can improve your chances of borrowing money with favorable terms.
Understanding Personal Loan Pre-approval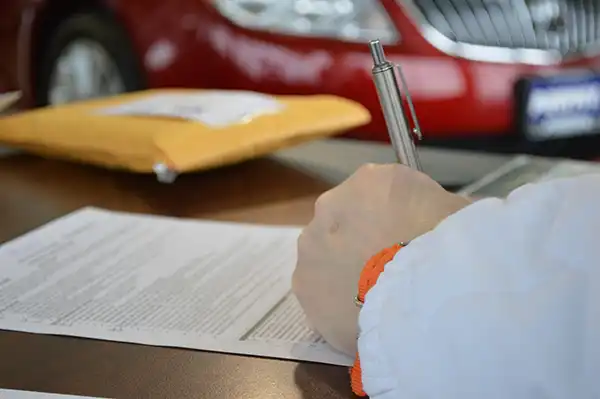 Navigating the world of personal loans can be daunting, especially for those with low credit scores. When you prequalify for a personal loan, you will simplify the process and increase your chances of securing the funds you need.
Understanding the concept of pre-approval will enable you to identify a great loan that caters to your financial needs.
What is personal loan pre-approval?
Personal loan pre-approval, also known as prequalification, is a preliminary evaluation conducted by a lender to determine if a potential borrower meets the requirements for a loan. It can take as little as just a few minutes to a business day or two. The process typically involves completing a prequalification form, undergoing a soft credit check or credit review, determining if you are approved, and then receiving the new loan.
This assessment considers your credit score, the loan amounts, the monthly payment amount, income, employment verification, and debt-to-income ratio, among other factors. With this information and supporting documents, if necessary, they will conclude if you count as one of the qualified borrowers for their financial products.
Participating in the pre-approval process allows you to:
Estimate your chances of securing a personal loan
Save time when you are set to apply
Focus on finding the best terms and conditions for your unique situation
How does pre-approval benefit borrowers?
One of the key advantages when you prequalify for a personal loan is the ability to compare loan offers based on factors such as Annual Percentage Rate (APR), the loan amounts offered, and the monthly payment. This lets you find the most suitable loan offers for your financial needs. Moreover, having a pre-approved personal loan offer strengthens your bargaining power, enabling you to negotiate better terms and interest rates with the lender.
Additionally, personal loan pre-approval can expedite the loan process. With the preliminary credit check and financial evaluation already completed by the lender, you'll save time when applying for the loan, as the lender has already determined you are eligible. This means you can focus on finding the perfect loan without worrying about the impact of multiple hard credit inquiries on your credit score.
Prequalification vs pre-approval
While prequalification and pre-approval may sometimes be used interchangeably, there can be a difference. Prequalification is the first step, meaning you fit the profile of who they lend. A prequalification may also provide you with the amount of loan you may qualify for.
A pre-approval is a little bit deeper and includes a brief look at your financial history and credit history. Obtaining a pre-approval means you are more likely to not only be considered for the loan but qualify for the loan when your full application is in.
Steps to Get Pre-Approved for a Personal Loan
To improve your chances of securing a pre-approval, it's essential to follow certain steps. These steps will safeguard your credit score from negative impact during the application process. By being prepared and informed, you'll be better equipped to navigate the world of personal loans and secure the funds you need.
Check your credit report
Before applying for any loans, always check and understand your credit report. Your credit report contains information about your credit activity, such as payment history, credit usage, and loan history. All these factors will provide a lender with insight into how well you pay on the money you borrow and will directly affect the lender's decision. You can access your credit report for free from all three credit bureaus through AnnualCreditReport.com.
Reviewing your credit report also shows other credit details and helps you pinpoint areas that need improvement. Knowing your credit history will help you develop a strategy for improving it and boost your chances of acquiring a personal loan with favorable terms and a lower interest rate.
Research lenders and requirements
Once you've reviewed your credit report, it's time to research potential lenders and their requirements for preapproval. Different lenders have varying criteria, so it's beneficial to apply to multiple lenders to evaluate their requirements and identify the most suitable loan option for your circumstances.
When researching lenders, compare their interest rates, terms, and conditions, as well as their reputation and customer service. By understanding their requirements and how they align with your financial situation, you can confidently choose a lender that best suits your needs.
Gather necessary documentation
To streamline the preapproval process, gather the necessary documentation beforehand. Typically, lenders require the following:
A prequalification form
Proof of identity
Proof of address
Proof of income and employment verification
Having these documents on hand will speed up the pre-approval process. Moreover, providing complete and accurate documentation can help demonstrate your financial responsibility and make you look more appealing to the lender.
Comparing Pre-Approved Personal Loan Offers
Once you've received a pre-approved offer, it's important to compare them to find the best option for your financial needs. Factors to consider include interest rates, monthly payments, loan terms and conditions, loan amounts, and lender reputation.
Assess interest rates
Interest rates play a vital role in determining the overall cost of borrowing. By comparing interest rates among lenders, you can identify the loan with the most favorable rate, saving money in the long term. Remember that factors such as your credit score, loan amount, loan term, and other factors can influence the interest rates lenders offer.
Securing a loan with a competitive interest rate not only reduces the overall cost of borrowing but also ensures the loan is more manageable and affordable for you.
Evaluate loan terms and conditions
Loan terms and conditions are crucial to consider when comparing pre-approved personal loan offers. These terms may include the loan duration, fees, such as the origination fee, and repayment schedule.
Thoroughly considering all the origination fees, terms, and conditions helps you understand the financial consequences of each loan offer, enabling you to make a well-informed decision.
Consider lender reputation
Lender reputation and customer service are important factors when selecting a pre-approved offer. By considering the lender's reputation, you will know you're working with a reputable financial institution that has your best interests at heart.
Researching the lender's reputation can be done by reading online reviews, checking their rating with the Better Business Bureau, and reviewing customer complaints against the lender.
Top 4 Personal Loans for Low Credit Scores
Now that you know the benefits of preapproval and the steps to secure it, we'll dive into loan options for individuals with low credit.
OneMain Financial
OneMain Financial is a reputable lender that caters to individuals with less-than-perfect credit, offering personal loans with competitive interest rates and flexible terms. Although the exact interest rates and loan amounts vary, based on your credit history and income, they offer loans up to $20,000 with terms of up to 60 months. They do charge an origination fee, but it is similar to other lenders.
Upgrade
Upgrade is another option that has personal loan offers for those with less-than-perfect or even bad credit. They have a minimum credit score requirement of 560, but if you are looking for a great loan with a reasonable interest rate, you will need a 670 or higher.
Through Upgrade, you may qualify for a loan amount as high as $50,000, depending on your credit review. Once you fill out their prequalification form, you can see any origination fee and what loan term and loan amount you qualify for. If you are looking for secured loans, those are available as well.
Avant
Avant will let you check your potential loan amount, origination fee, and monthly payments without a hard inquiry. If you decide they have the terms you want, you can complete their formal application and get funded in just a few days.
You can apply for a loan amount of up to $35,000 and will work with scores as low as 550 to secure funding. Their interest rates will largely depend on your credit history but tend to fall in the average range when compared to similar lenders.
Upstart
If you are looking for a company that caters to any credit level, Upstart is who you are looking for. You can secure a loan amount from them as high as $50,000 with a more favorable credit review. They offer a loan term to work with any credit score, which gives you more flexibility with the cost of your monthly payments.
Their starting interest rate is lower than many of their competitors, and they do not have a minimum credit score for consideration. The origination fee for their personal loans varies, but in some cases, it is as low as 0%.
Tips to Improve Your Credit Score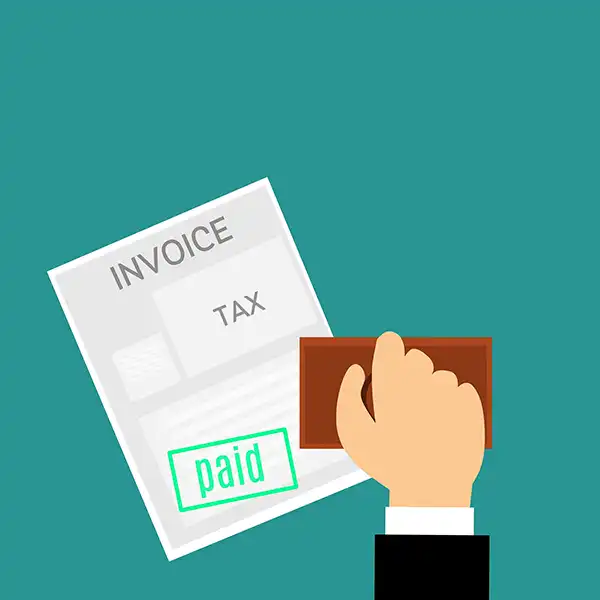 Elevating your credit score is key to increasing your probability of personal loan approval and locking in the loan terms, interest rate, and origination fee you need. By following a few key strategies, you can improve your credit score and enhance your financial standing.
Pay bills on time
Paying your bills on time will have the most significant impact on your credit history. When determining if you qualify for personal loans, the company will want to ensure your history shows that you will make your monthly payment on time.
Consistently paying bills on time also demonstrates responsible financial behavior. It's important to note that noncredit bills such as rent and utilities are usually not reported to credit bureaus. However, paying credit cards and other revolving debt on time can have a positive effect on your credit score.
Reduce debt-to-income ratio
Lowering your debt-to-income ratio illustrates your ability to manage debt efficiently and make loan payments promptly. A lower debt-to-income ratio is more appealing to lenders, as it indicates a lower risk of default and increases your chances of approval. You can lower your debt-to-income ratio by paying off existing debt, increasing your monthly gross income, and decreasing expenses.
Lower your credit utilization
Another factor of your credit history that can affect your approval for loans and other forms of credit is your credit utilization. Another important factor in managing debt is making sure your balances are in a healthy range. If your credit balance is too high when compared to your credit limit, it could be a signal to lenders that you might have more credit than you can manage. Ideally, you want to keep your credit utilization below 30%.
Monitor your credit report regularly
Keeping tabs on your credit report is vital for verifying its correctness and spotting potential areas for improvement. You can access your credit report for free from all three credit bureaus through AnnualCreditReport.com and use complimentary credit monitoring services like Credit Karma and CreditWise to continue to monitor your credit and rectify any errors as they come up.
Summary
In conclusion, personal loan preapproval can significantly benefit individuals with low credit scores. By understanding the preapproval process, researching lenders and their requirements, and comparing loan offers, you can increase your chances of securing a loan that suits your financial needs. Remember to pay your bills on time, reduce your debt-to-income ratio, lower your credit utilization, and monitor your credit report regularly to improve your credit score and enhance your chance of getting a great loan with the monthly payment you need.
Frequently Asked Questions
How fast can you get personal loan pre-approval?
You may be able to get prequalified for a personal loan fairly quickly, depending on your credit score, income, and other factors. However, formal pre-approval can take longer, as the lender must carry out a hard credit check.
Which personal loans are easiest to get?
Upstart personal loans can be among the easiest to get. This makes it ideal for borrowers with thin or fair credit, those seeking co-borrowers, or those needing long repayment terms. They have some of the lowest interest rates for personal loans for low credit and don't have a set minimum credit score.
How can I get approved for a $10,000 loan?
To get approved for a $10,000 loan, you usually need a score of at least 670 and a debt-to-income ratio of 36% or lower. Gather all necessary documents, prequalify with multiple companies, compare offers, then formally apply and start repaying the loan.
Does preapproval guarantee a personal loan?
While prequalification or preapproval can give you an idea of how much you can borrow, it doesn't guarantee an offer. A lender will still verify the information you provided and conduct a hard credit inquiry before final approval is granted.
How do I get a lower monthly payment?
If you need a lower monthly payment, you will want to find companies that offer a longer loan term. The interest rate also affects the monthly payment, so improving your credit score will get you a lower monthly payment as well.
What steps should I follow to get pre-approved for a personal loan?
Check your credit report, research potential companies and their requirements, and gather the necessary documentation to get pre-approved for a personal loan.
About The Author
Melissa Nason Ferreura has been working and writing in the finance field for more than a decade, focusing on publications designed to help readers make their money work to their advantage to achieve both their short-term and long-term financial goals. An avid investor and saver throughout her life, Melissa shares her knowledge on topics such as credit building, money management, investment strategies, and making the most out of retirement savings.